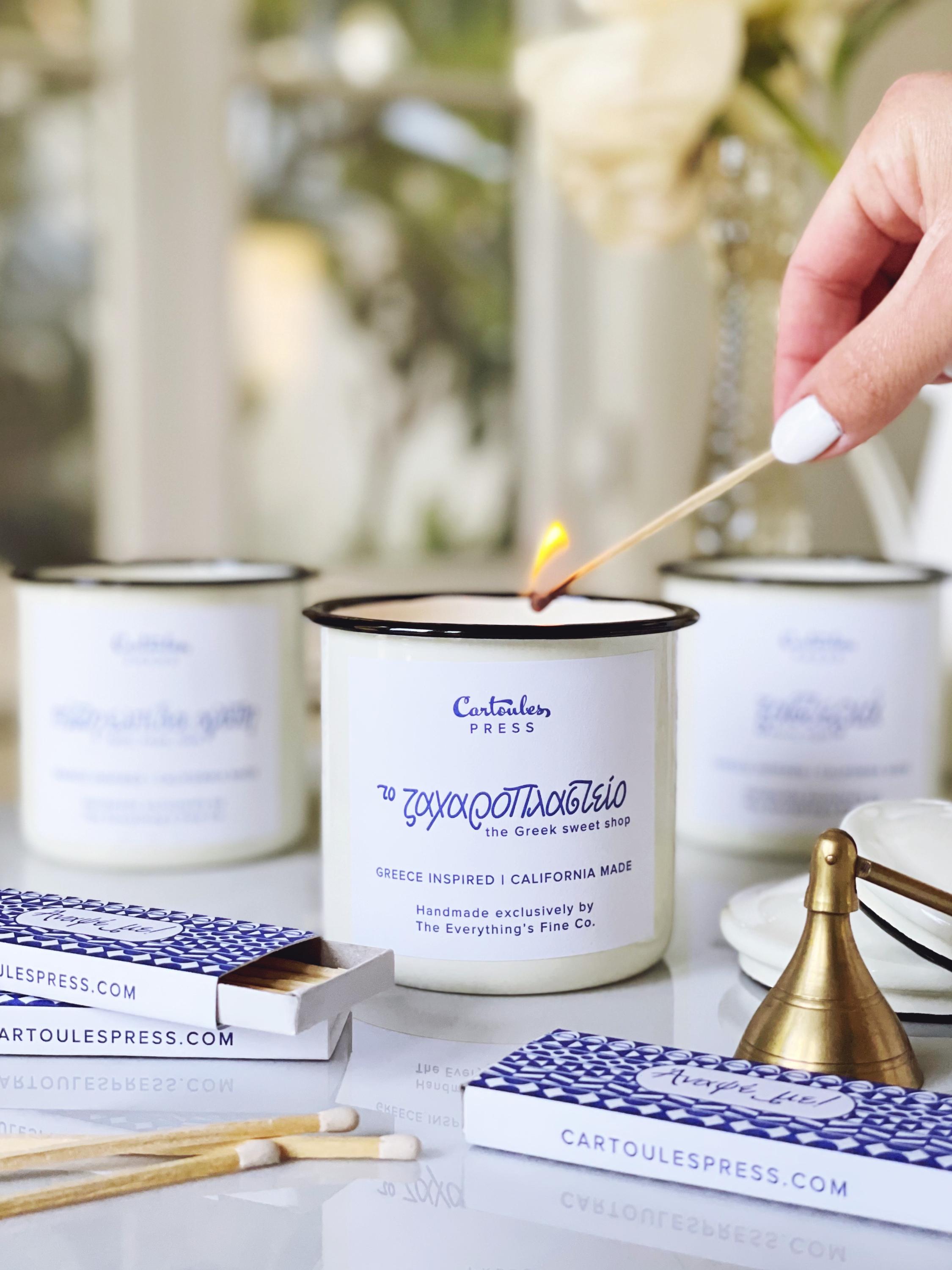 The Greek Sweet Shop Candle
🍯Το Zαχαροπλαστείο | The Greek Sweet Shop
Remember the smells of walking into a traditional Greek sweet shop? Well, you might as well be staring at a plate of melomakarona when you light this candle. Your family will think you've started baking (customers tell us they have this experience all the time!)
This candle has notes of freshly grated cinnamon, nutmeg, and clove followed by notes of a nutty, flaky crust, caramelized sugar, buttery vanilla, and sweet honey.
They say that smell is the most powerful trigger of memories. We're bringing these memories to life by collaborating with Greek-American brand Everything's Fine to create #AromaGR - a collection of candles inspired by summers in Greece, and the unique experiences that make it so magical. 
DETAILS
9oz candle
Hand-poured, 100% scented soy wax, produced in small batches with approximately 60 hours of clean burn time free of chemicals or dyes.
Hand-made packaging
*Letterpress printed labels with hand-drawn typography on premium cotton paper by Cartoules Press. 
* Candles are poured in a white enameled container with lid - these vessels are reminiscent of retro Greek village life, and can be reused after to hold coffee and other dry goods, or q-tips and cotton balls!
* All candles include a handy "candle care guide" and box for easy gifting!
Matchboxes sold separately
Sweet!
What a sweet smelling candle. It brought home memories of a pastry shop in Greece!
Perfect For Christmas
I just received the candles! I'm in love with them so much !! The mint lime omg - and the
love candle to die for - the Greek sweet shop I will save and burn around Christmas,
thank you thank you thank you - the matches and note were a lovely surprise!