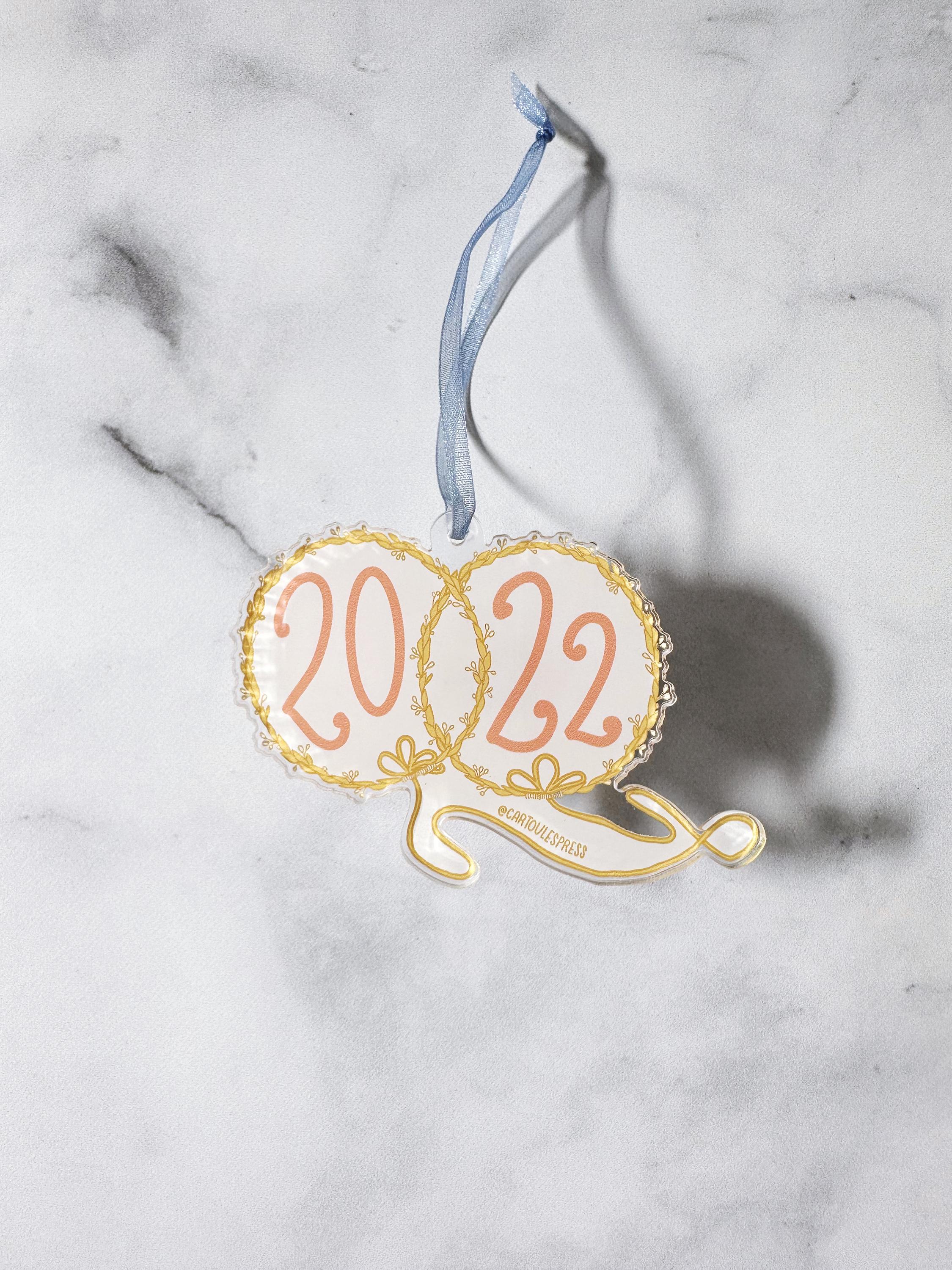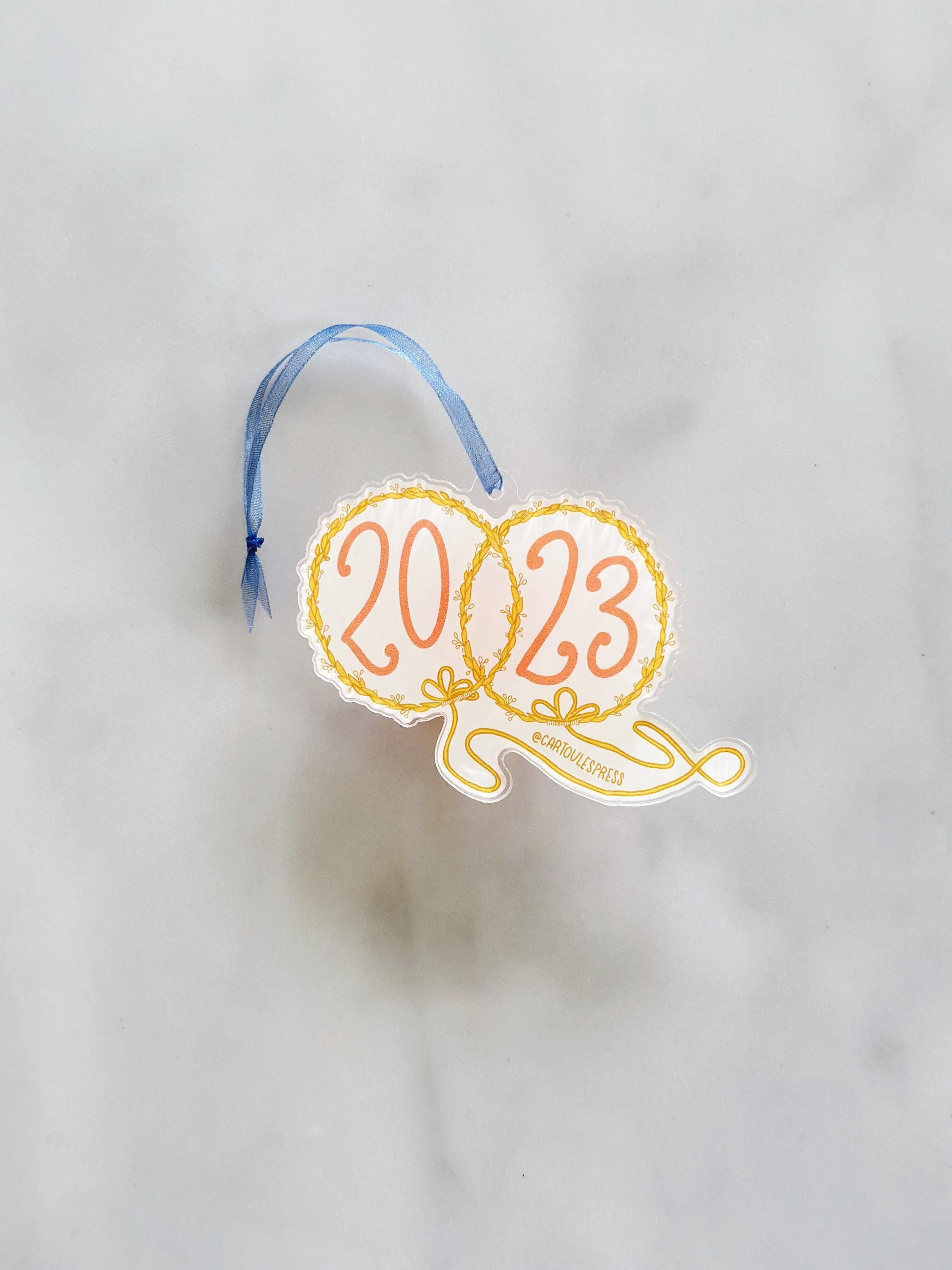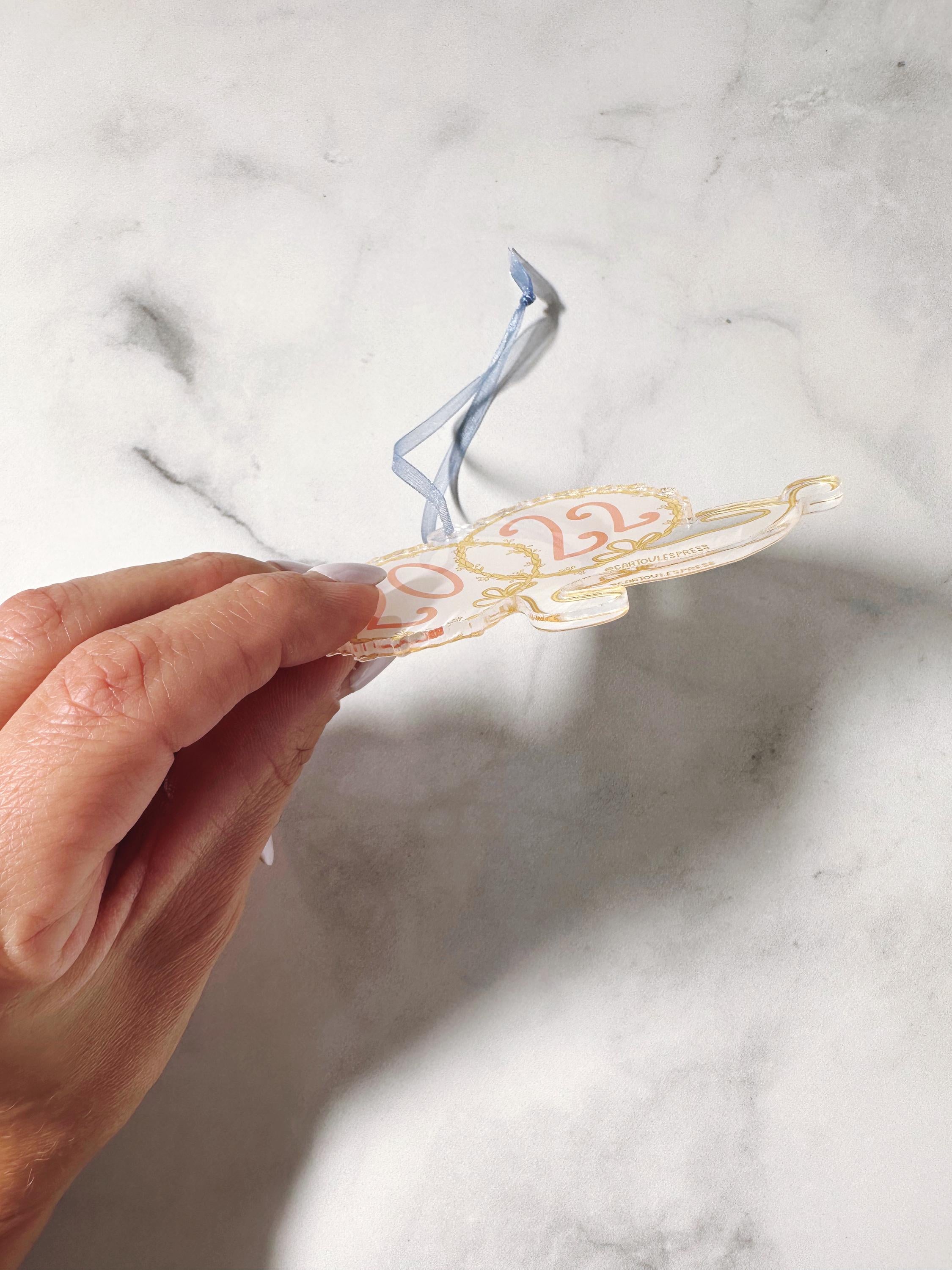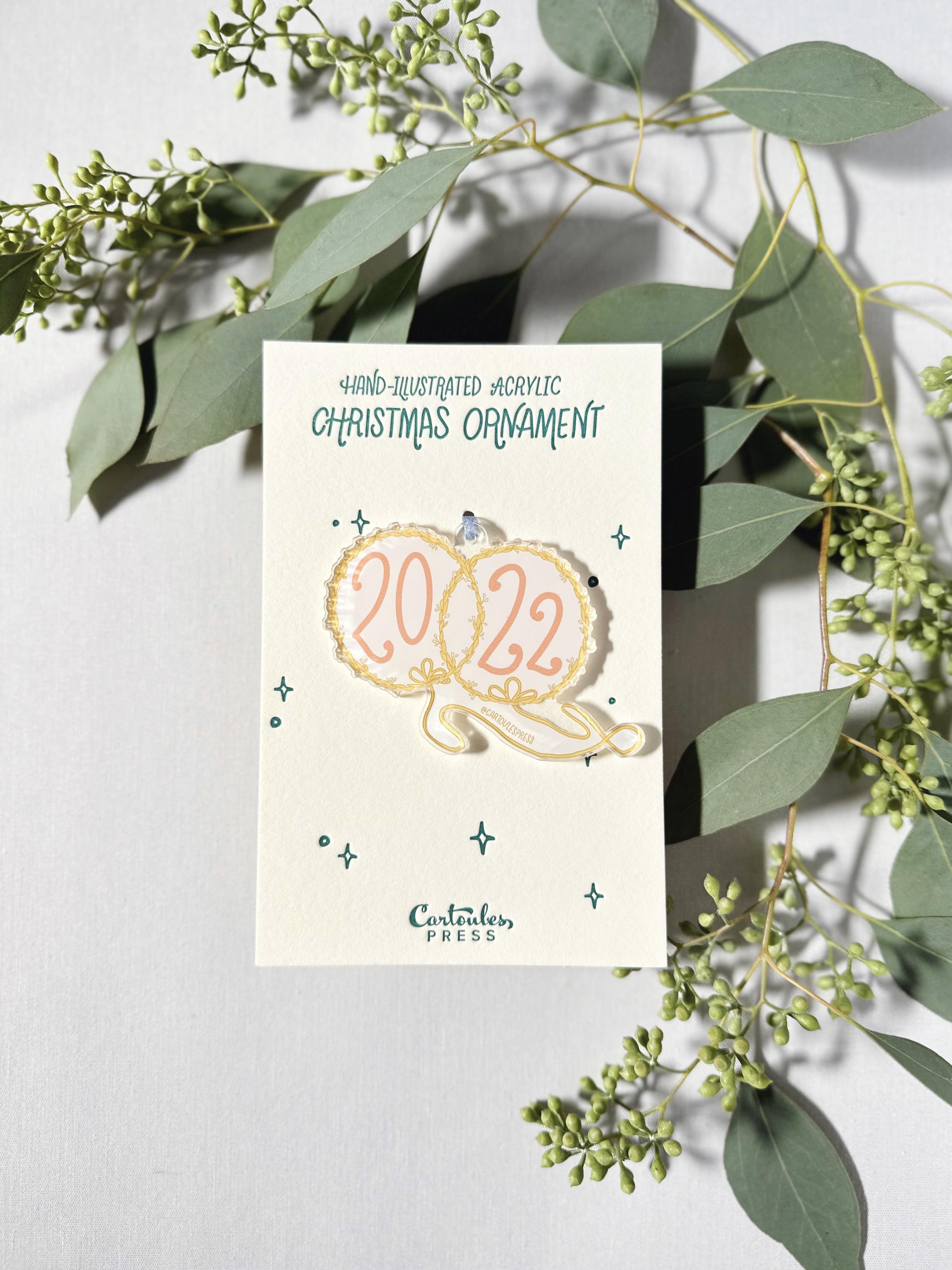 These stefana, or traditional Greek wedding crowns, signify the bond between the Bride and Groom and are worn during a Greek Orthodox wedding ceremony. This ornament makes the perfect gift for the couple who recently married or will marry this year (choose from 2022, 2023 or 2024). This is a keepsake they'll cherish forever, and it'll remind them of their special day! Featuring hand-lettering and illustration by Cartoules Press.
Details:
* Made of acrylic and printed on one side.
* Measures 3" x 2.46"
* Blue ribbon included
* Hand-made letterpress printed packaging
* Hang on your tree, gift it to a friend, or use as gift wrapping decoration this holiday season!
* Additional designs available (see last photo).
Adorable and unique
I bought this for my daughter and son-in-law last Christmas. This ornament is so unique , it beats the run-of-the-mill "Our First Christmas" by a mile. And looks adorable on their first tree and many years to come. Και το χρόνο με ένα γιο!