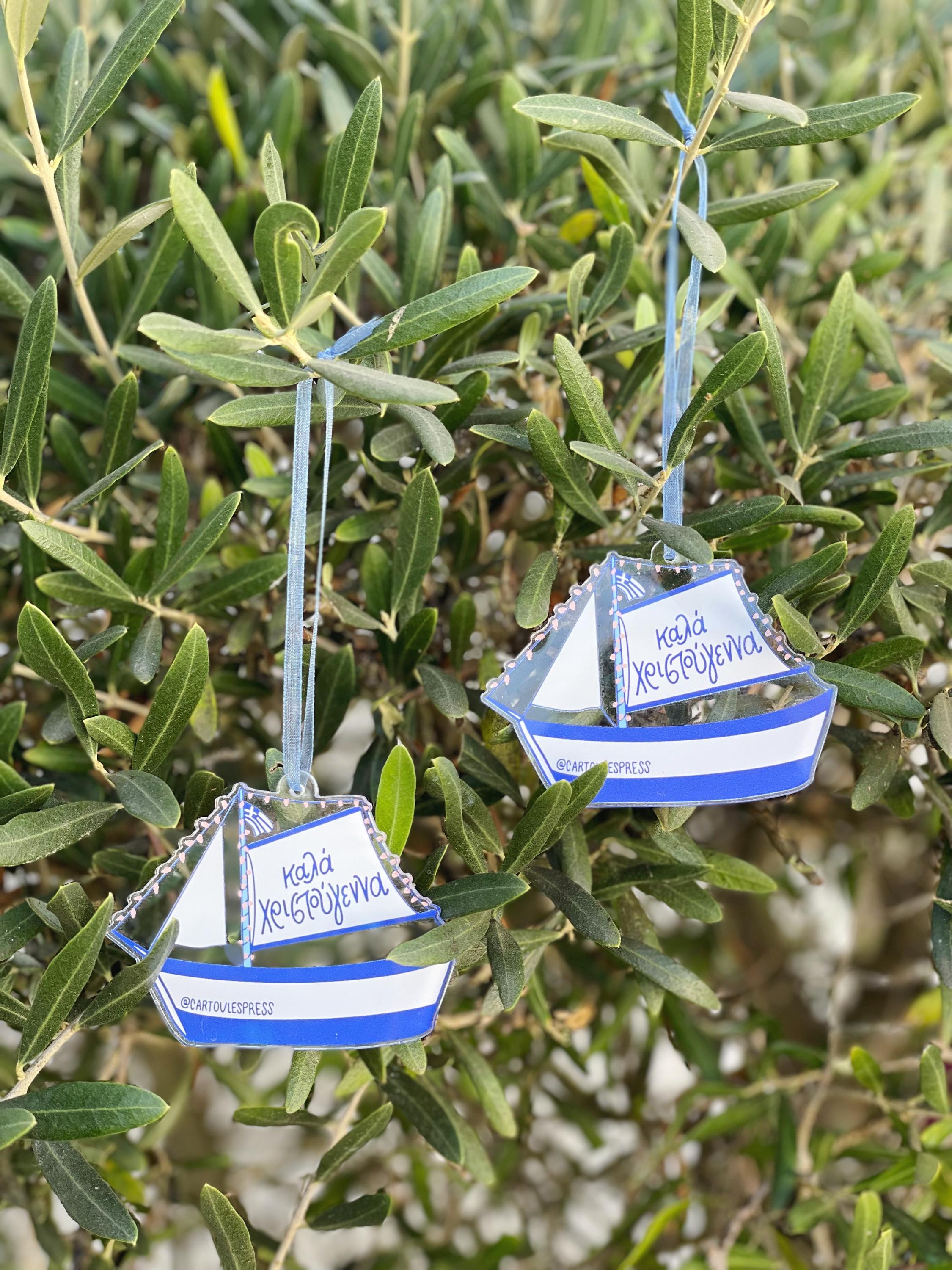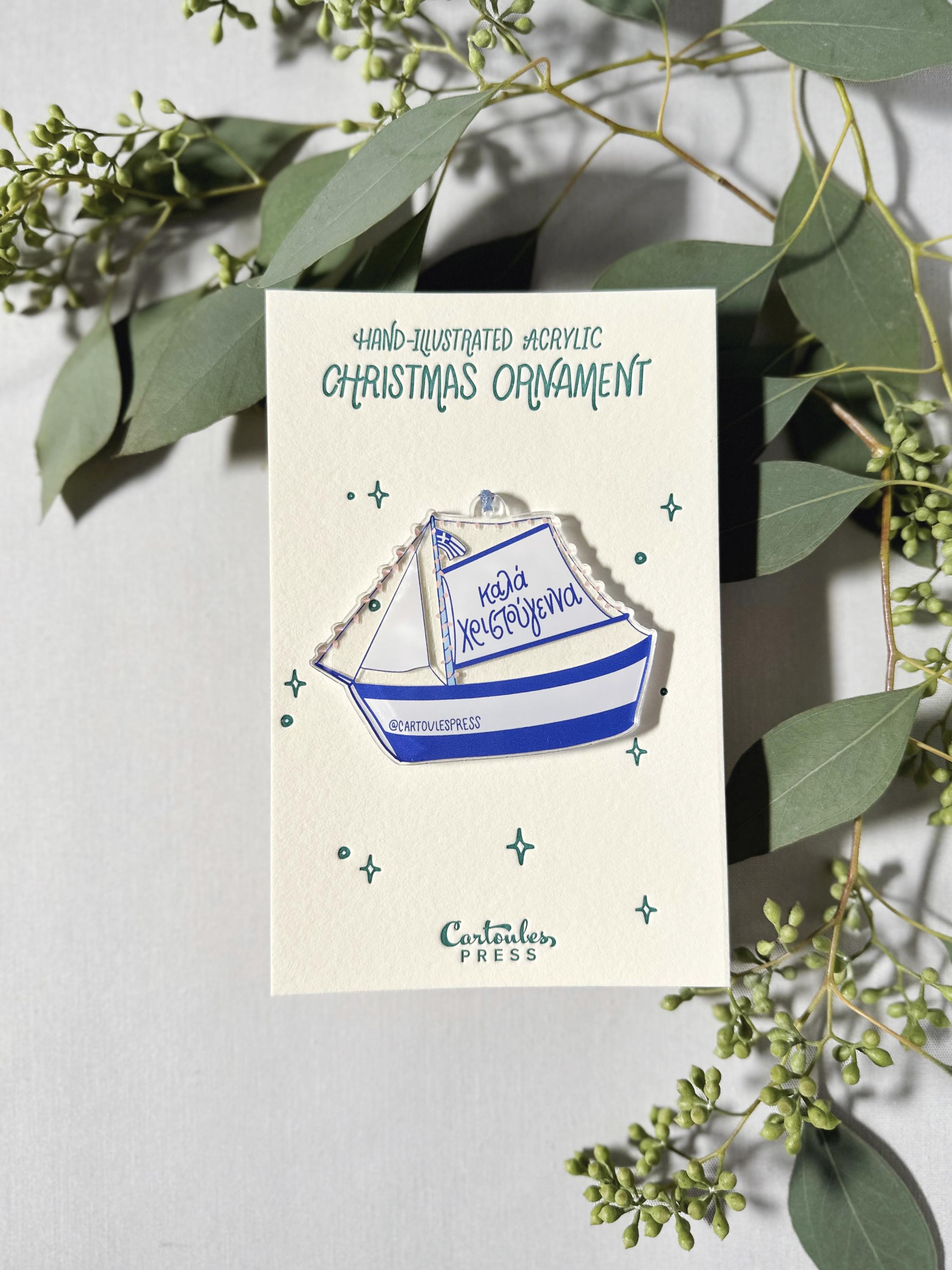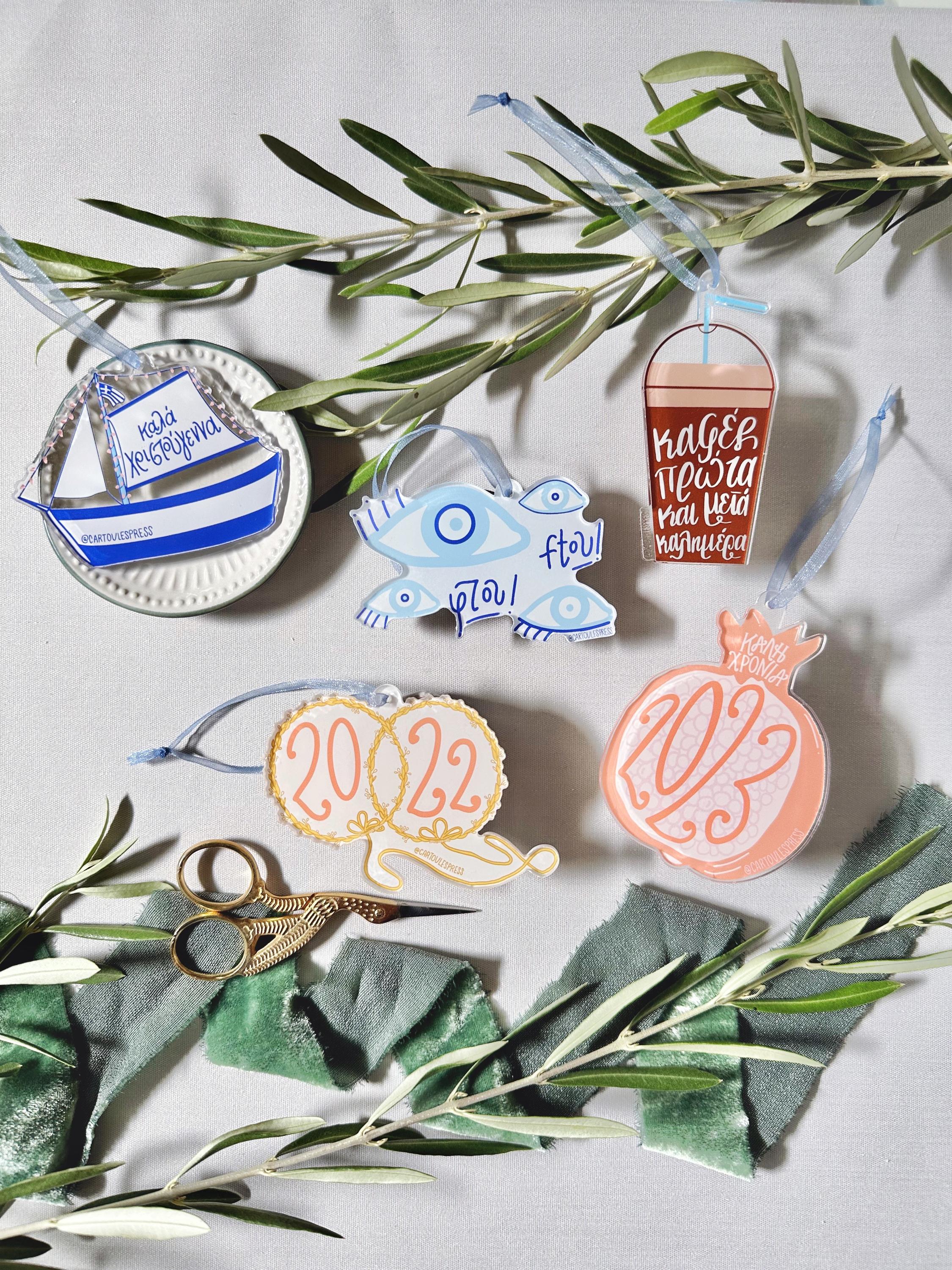 Kαραβάκια or "Christmas Boats" is a Greek Christmas tradition of decorating boats with lights and putting them on display. This celebration was historically a symbolic welcoming to all the sailors who came home for the holidays but continues to this day throughout much of Greece. Enjoy this tree ornament and carry on the tradition!
Details:
* Made of acrylic and printed on one side.
* Measures 3" x 2.2"
* Blue ribbon included
* Hand-made letterpress printed packaging
* Hang on your tree, gift it to a friend, or use as gift wrapping decoration this holiday season!
* See additional designs (last image)
A perfect stocking stuffer!
Love these acrylic ornaments - lightweight and so unique. A perfect collectible keepsake! We especially like hanging it so the twinkling lights shine through from behind.