GET TO KNOW US!
About Cartoules Press
How It
Began
Cartoules Press is a design and letterpress studio located in sunny Long Beach, California, and is owned and operated by Julie Karatzis, a consummate lover of paper and the art of printing. We create original, Greek-inspired art and illustrations to celebrate this magical land and everything that makes it so special. Cartoules is Greek for "Little Cards," and was founded in 2010.

With the mission to create well-designed stationery in both Greek and English, and reach the Greek community both in the United States, Greece, and beyond, our offerings have expanded from custom wedding invitations to greeting cards, art prints, and a variety of home goods. Our designs are inspired by our summers traveling to Greece and through the traditions we were taught at home.

We believe in the Greek concept of meraki - putting our passion into everything we do, and keeping our traditions alive through language, customs, and craftsmanship. We find inspiration in everything from the handprinted signs in Athens to the repetitive pattern designs on vintage feta tins. We reimagine them on modern gifts and products - and even carry these themes through to our handmade invitations - giving them new life to be appreciated by Greeks and Philhellenes everywhere!

We've had the honor of being featured internationally, in print, online, and broadcast, on Greece's own ERT TV. Other outlets include Apartment Therapy, Huffington Post Greece, Marie Claire Greece, Gynaika Magazine, and Oh So Beautiful Paper.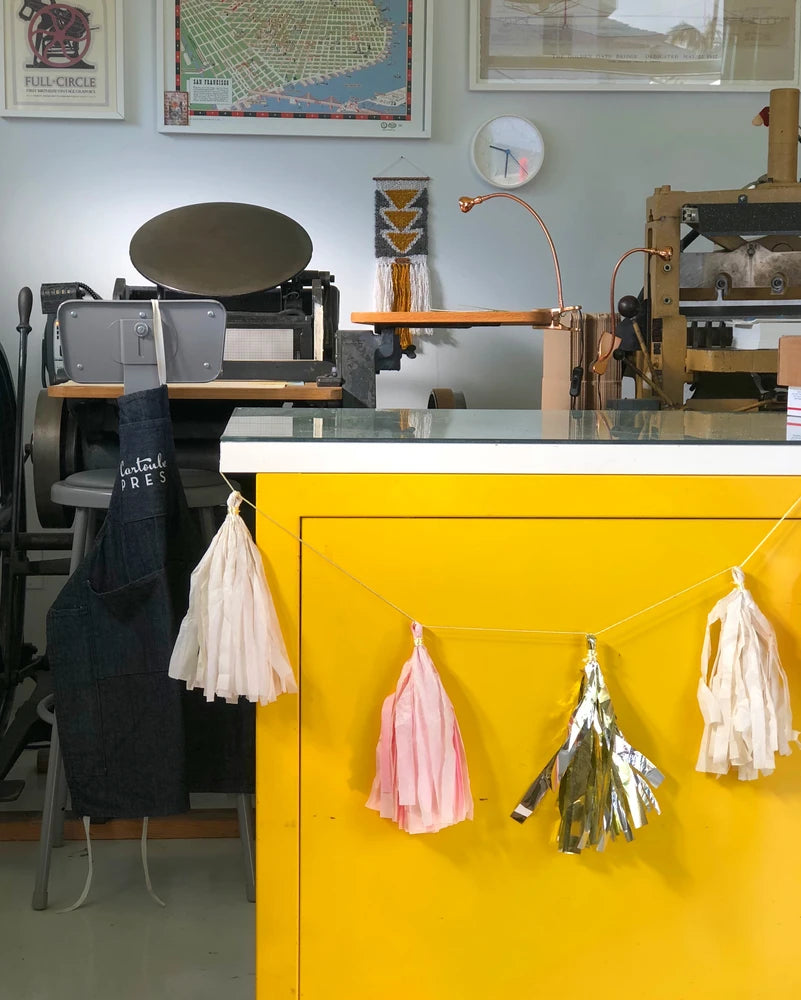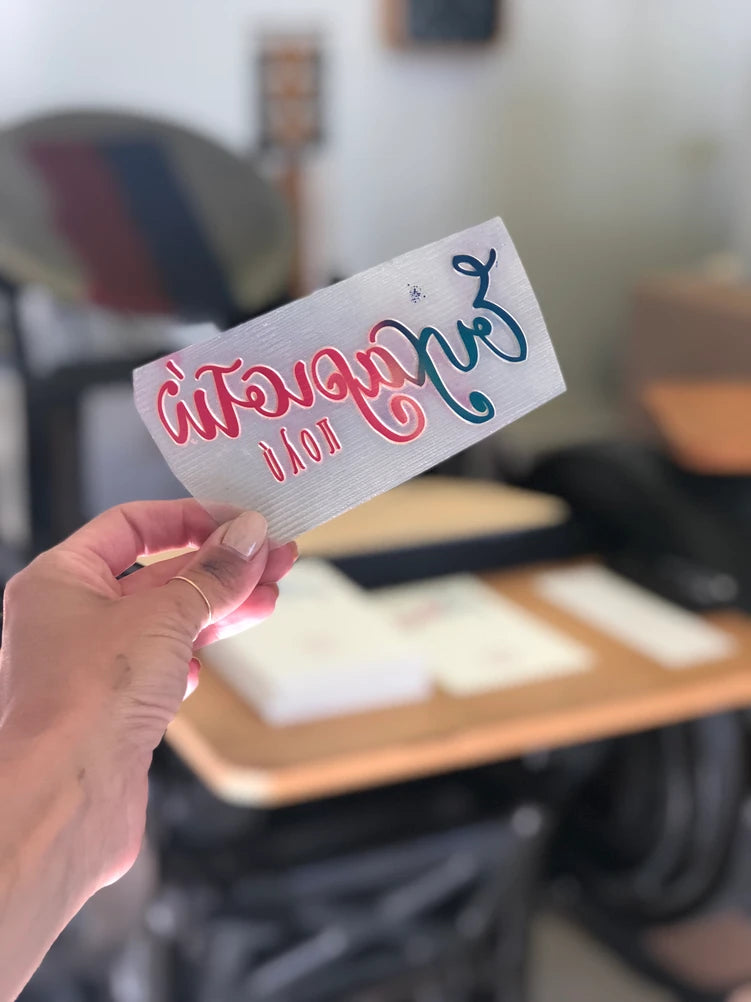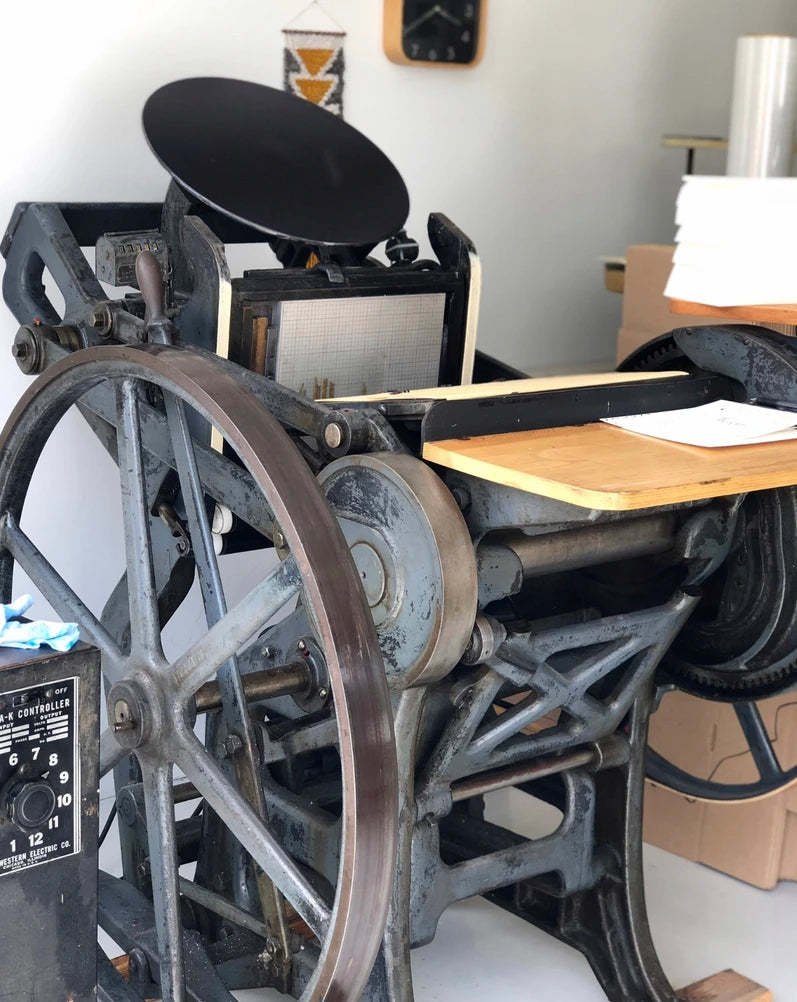 Meet
Julie
I've been a long-time paper fanatic ever since I could pick up a pair of scissors and make things with my hands. I've always appreciated the art of quality-made stationery and the craft of letterpress. When my husband and I began planning our wedding in Greece years ago, we longed for bilingual Greek and English invitations, but couldn't find what we were searching for. After designing and printing our own invitations together, and having enjoyed our experience so much, we decided to set up shop in sunny Long Beach, California.

When I'm not behind the press, I love to host dinner parties, run on the beach, and most of all hang with my husband and our two boys.