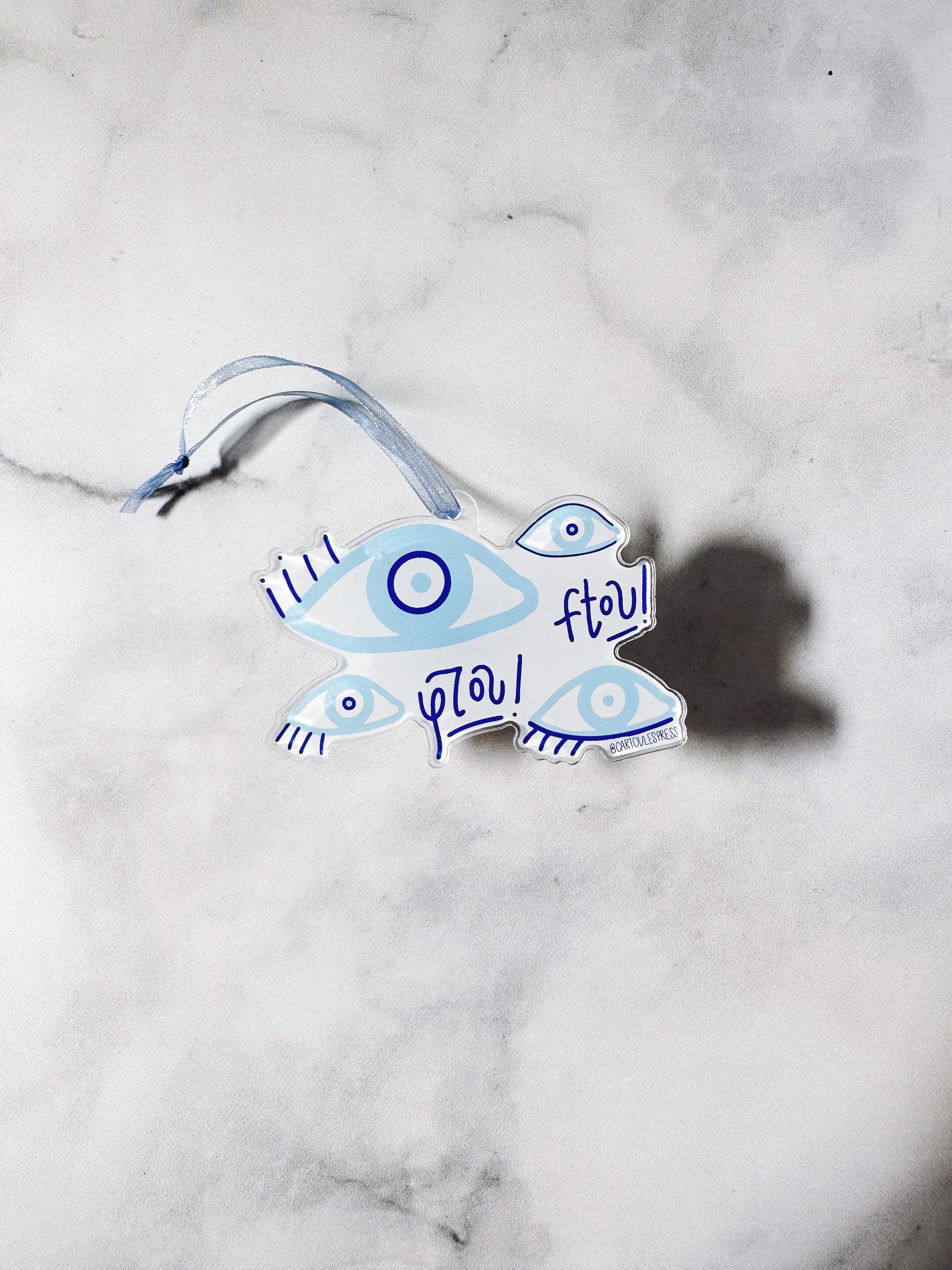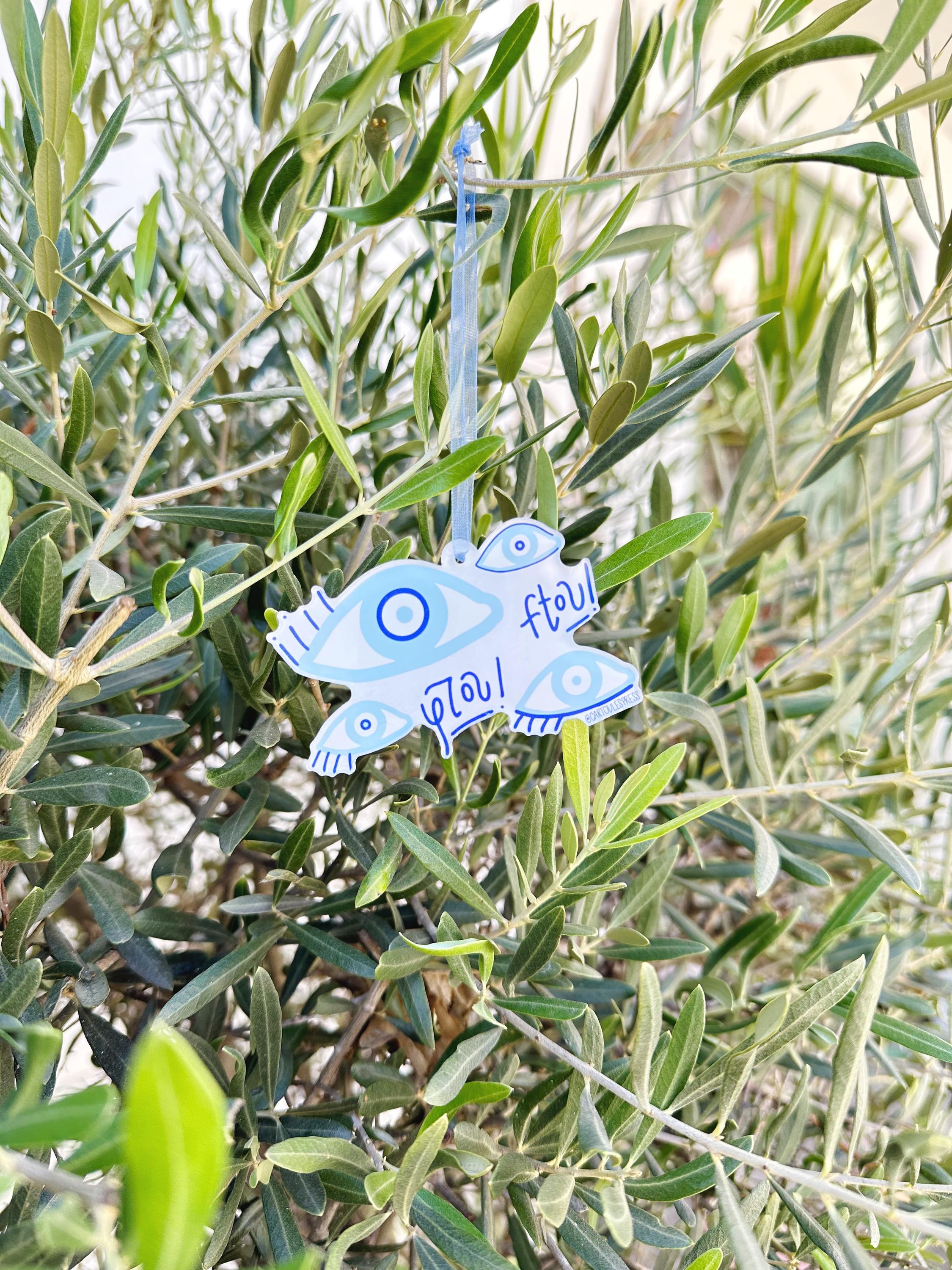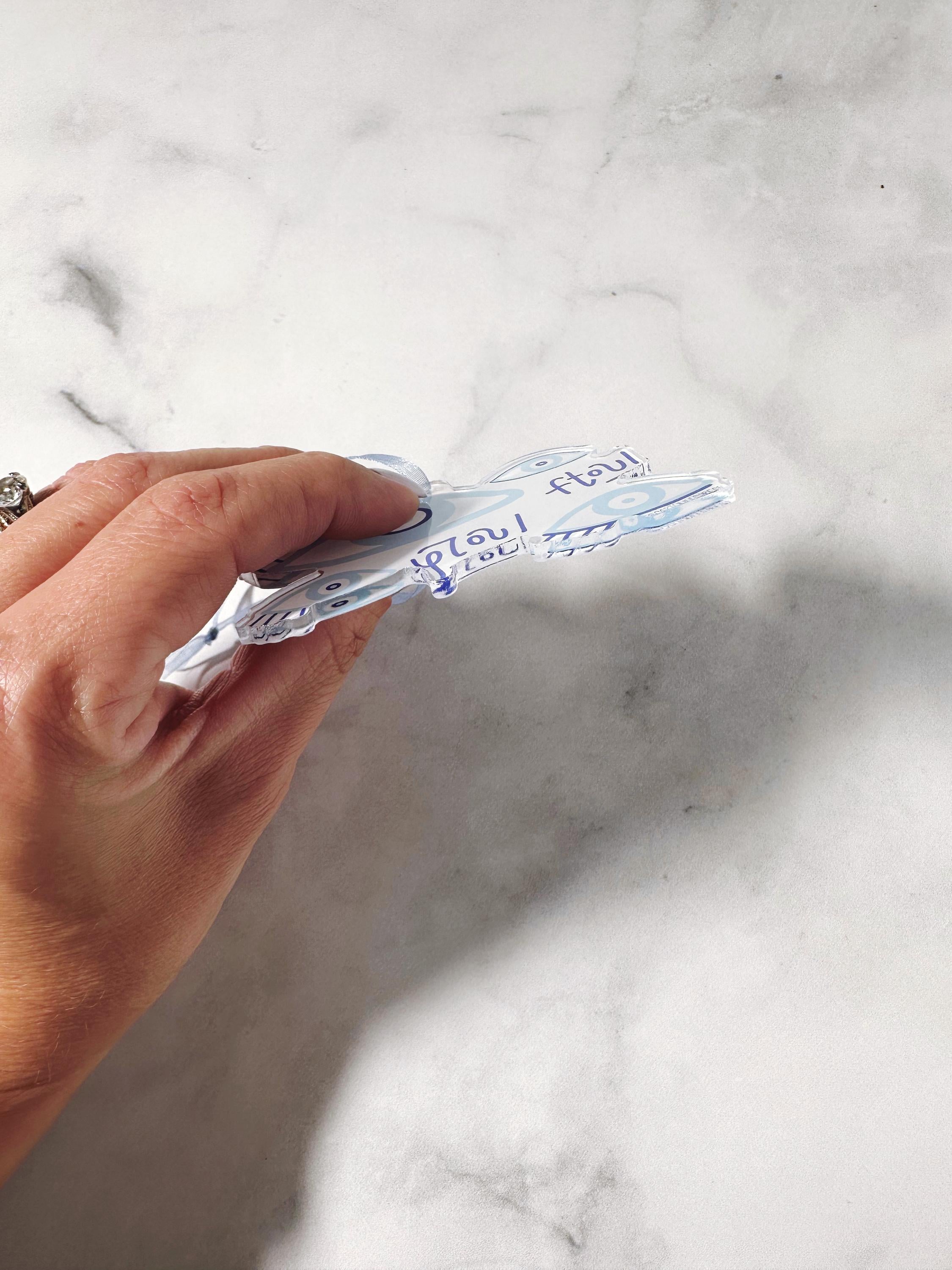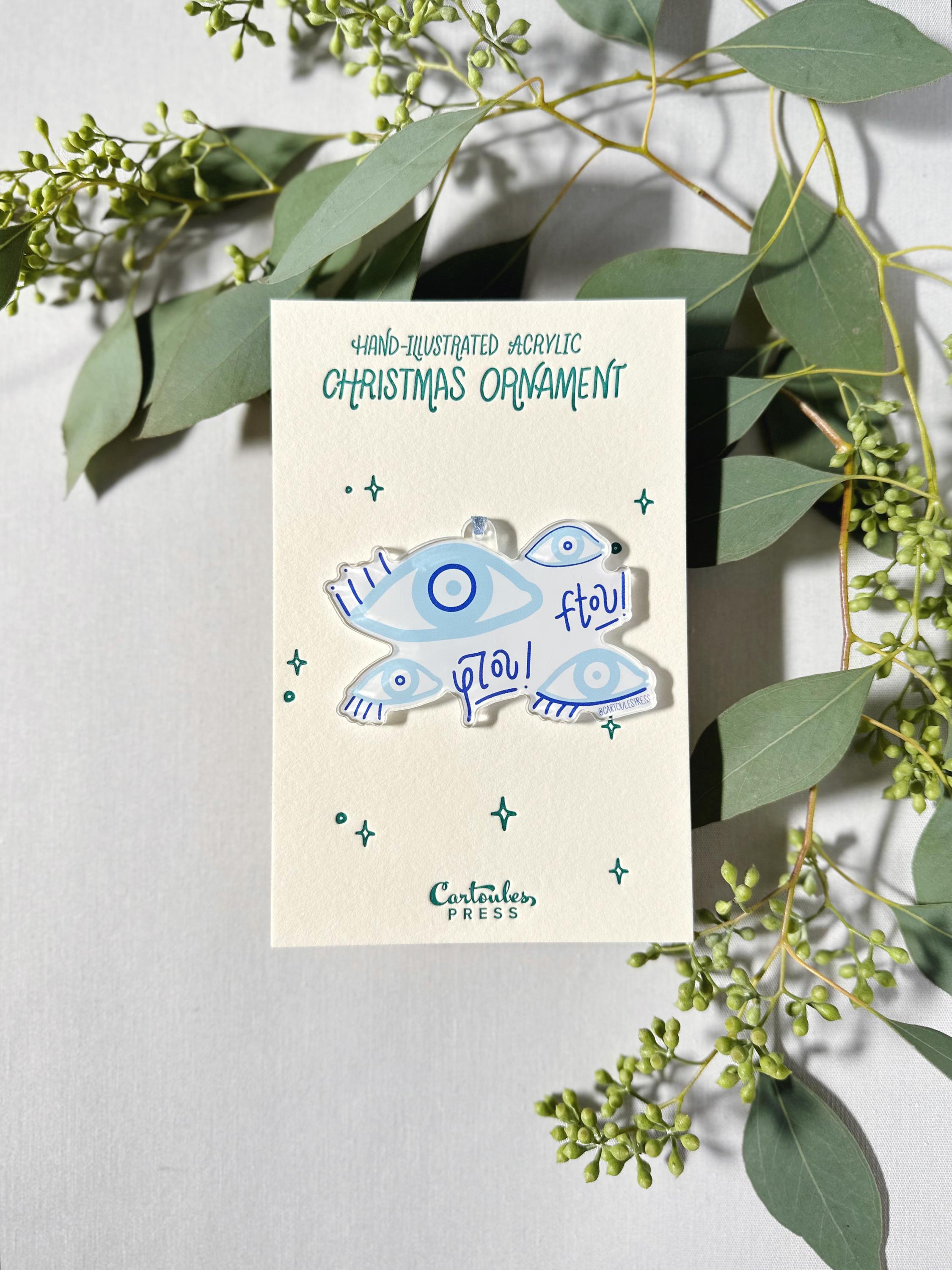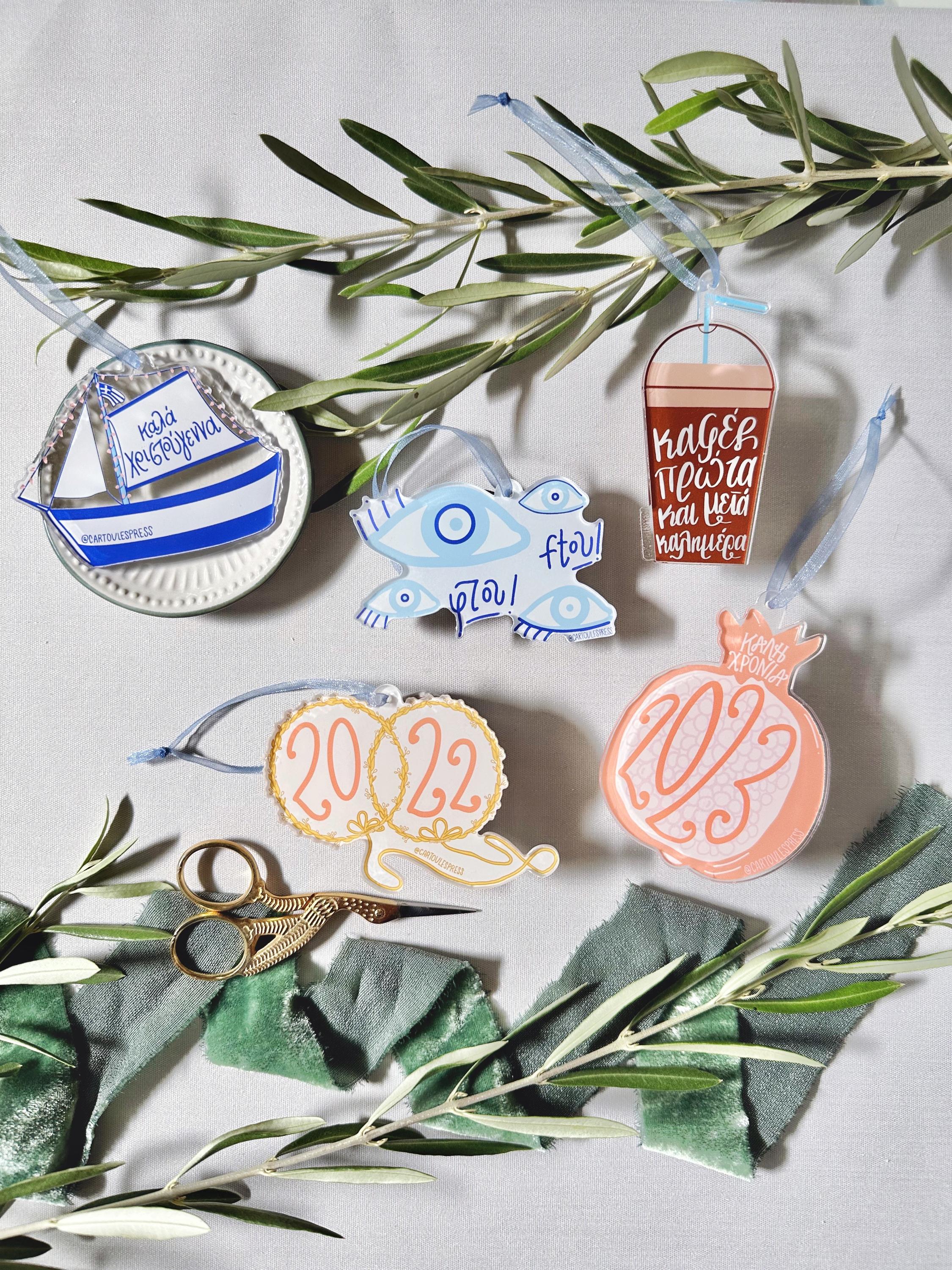 This acrylic ornament features hand-illustrated matakia, or evil eyes, to ward away misfortune. All elements are hand-lettered by Cartoules Press. The text reads "ftou!" - an onomatopoeic word. The sound of spitting is used by Greeks to ward off the evil eye. Send it to someone who needs good luck! 🧿 
Details:
* Made of acrylic and printed on one side.
* Measures 3" x 1.93"
* Blue ribbon included
* Hand-made letterpress printed packaging
* Hang on your tree, gift it to a friend, or use as gift wrapping decoration this holiday season!
* Additional designs available (see last photo).
A great gift for christmas!
Received this Christmas ornament and it does not disappoint! I was surprised by how sturdy and thick the acrylic was and vibrant the colors were!
Arrived cutely packaged from Cartoules Press. What a great gift!