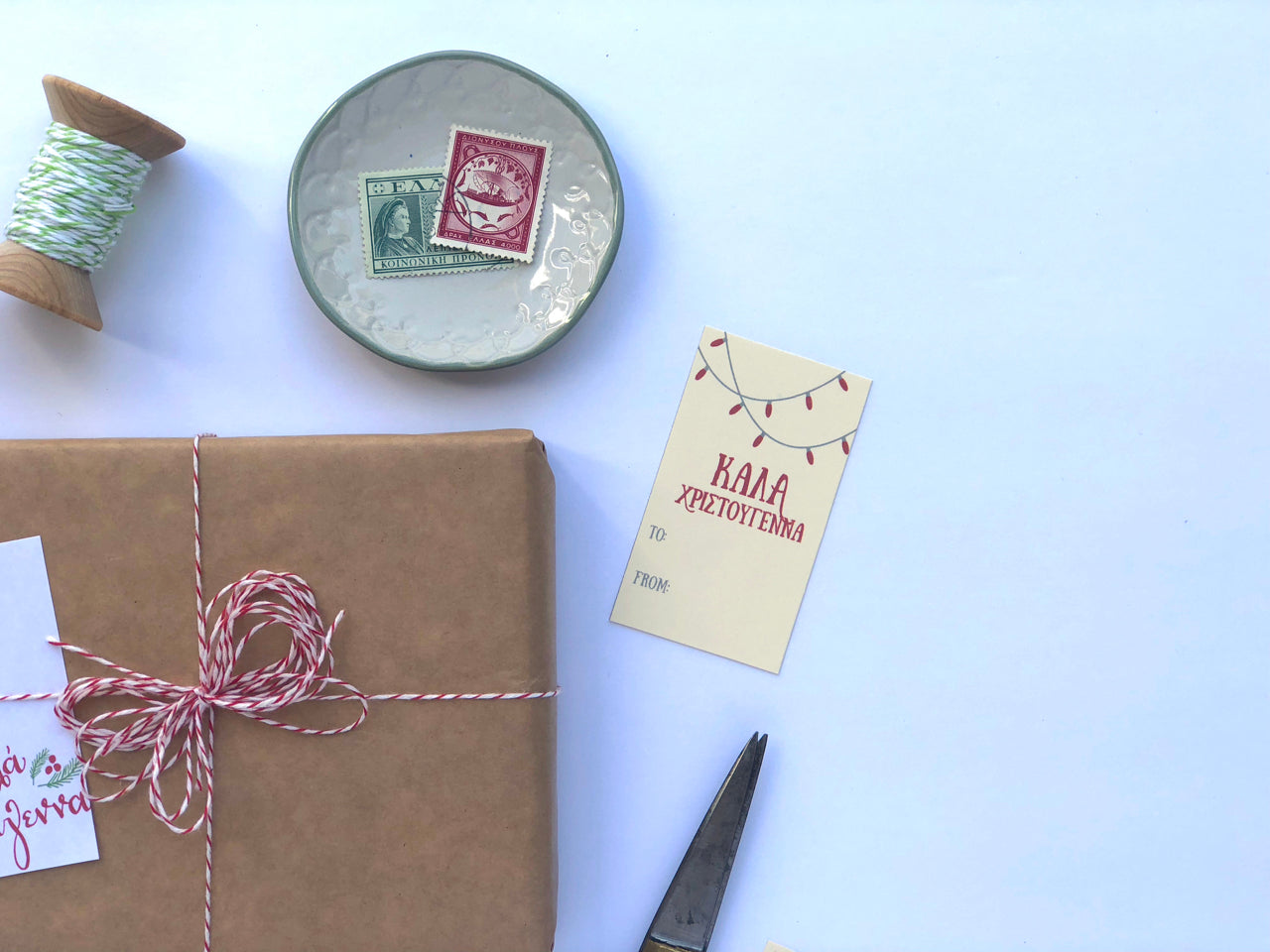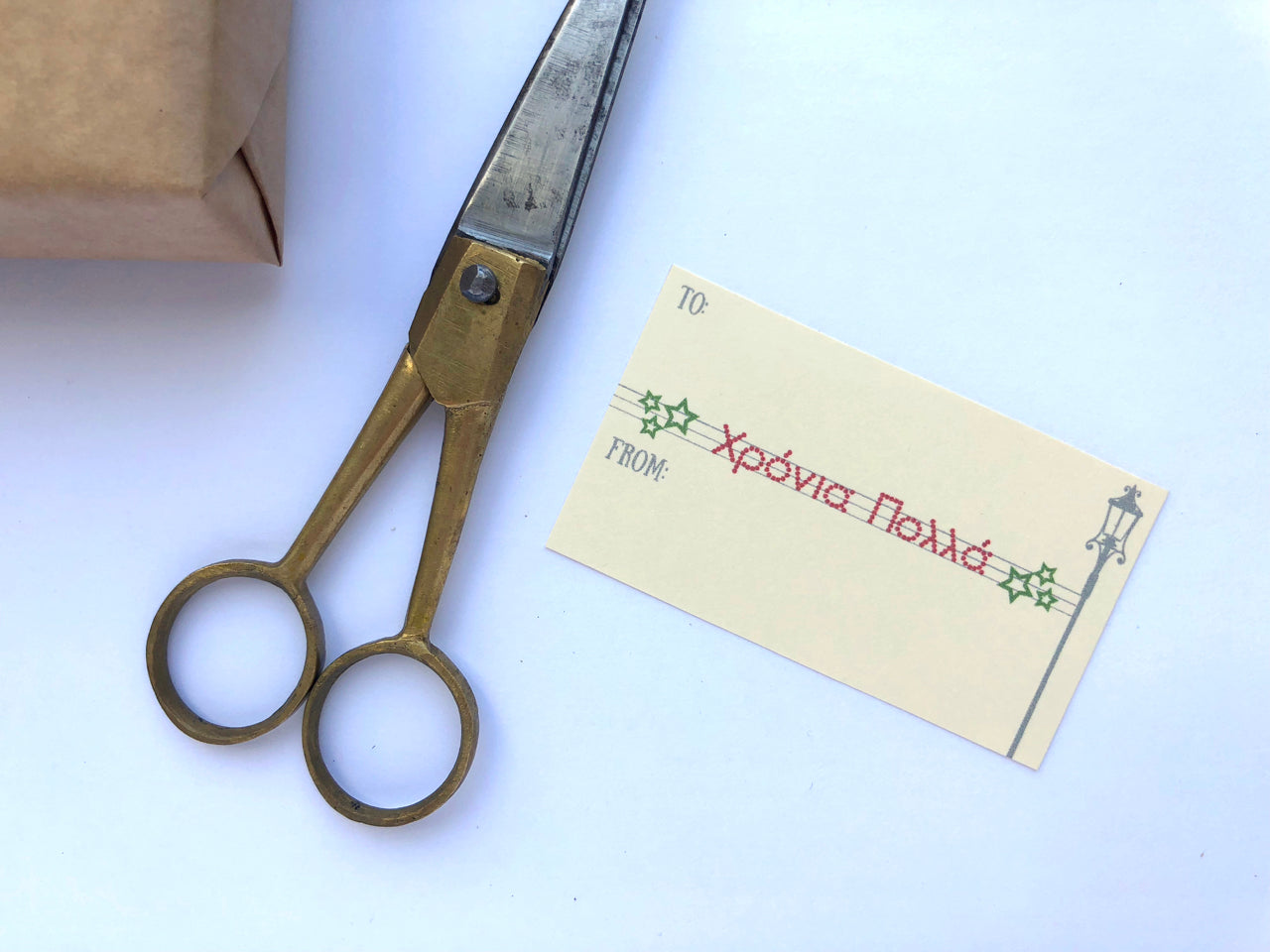 No. 1 - Greek Christmas Gift Tags Printable
Printable Christmas Gift Tags in Greek!
1.75 x 3" tags, 12 per page, you get 3 different designs:
1. String lights: "Καλα Χριστουγεννα" translated as "Merry Christmas"
2. Street Sign: "Χρονια Πολλα" translated as "Many Years" 
3. Hand lettered with holly: "Καλα Χριστουγεννα" translated as "Merry Christmas"
* This listing is for the printable Christmas/Holiday Gift Tags in Greek 
* Instant download
* You print it yourself!
Copyright Info - please read carefully!
* By downloading these tags, you agree that they will be for personal use only, and the designs will not be altered in any way. 
* You may NOT-Resell, re-distribute, or share our digital tags as-is or where the resource can be extracted as-is. That includes sharing with friends and family. A personal use license is only valid for one person.
* You may not profit from the resources: If you can obtain any currency (real-word or virtual) by your actions with our product, then you are using the product in a commercial manner, which is prohibited by this license.
* You may not claim copyrights to the resources.
*NO REFUNDS ON THIS ORDER*